• Broome Manor Golf Course, built in 1974, is the most accessible Public Golf Course in Wiltshire.  It is set in some of Swindon's finest countryside on the outskirts of Swindon Old Town and is just five minutes from the M4 Junction 15 

• The golf course with its stunning views and lush fairways is a Par 71 over 6,283 yards set amongst both woodland and parkland and is both challenging and forgiving for all levels of golfing ability.  Under the management of Swindon Borough Council it earned the reputation as probably the best maintained and most challenging public golf course in England and welcomes visitors 7 days a week.

• After playing golf you can relax in the Clubhouse that attracts non golfing visitors from miles around to enjoy the wonderful food and incredibly peaceful setting overlooking the golf course. The two function rooms with a capacity of 40 and 100 people respectively are newly redecorated and amongst Swindon's finest and host many Wedding Receptions, Civil Partnerships, Christmas Party celebrations, Christenings, Wakes and are a popular corporate conference venue in Swindon, Wiltshire

• Broome Manor Golf Course also offers excellent golf tuition facilities on the 34 bay floodlit driving range which boasts 24 covered bays heated for winter nights and where novice and experienced golfers alike are helped to refine their skills with golf lessons by the highly experienced team of PGA golf professionals led by European Tour Player, and Ryder Cup Winner, David Howell.

• Swindon Premier Golf Academy, run by PGA Professionals, Lee Haywood and Mark Sandry, offer a comprehensive selection of individual and group golf lessons. With over 30 years combined teaching experience they are well known in Wiltshire as the most experienced Golf coaches in Swindon. If you want to get into golf or your child is interested come and see us and we can arrange a gentle introduction to this great game. The Tiny Tigers section is particularly popular with over 100 kids aged 6 to 12 regularly attending weekly group golf lessons

•  Broome Manor Golf Complex was acquired by Twigmarket Ltd in 2014 on a long lease from Swindon Borough Council. Plans are currently being prepared to add additional facilities on the site subject to Planning . These new activities may include Adventure Golf, a Golf Hotel, a new Greenkeepers compound, a new Golf Superstore and an enlarged Gym facility.
BROOME MANOR GOLF COMPLEX
Broome Manor Golf Complex is our flagship venue. The well designed, championship standard, par 71, 18-hole course features water hazards and provides a challenge for all standards of golfer - from beginners to international standard players. 

In addition there's a 9-hole course, a two-tiered driving range (34 bays), gym (with a comprehensive range of cardio-vascular, resistance machines and free weights) and the Fairways Bar and Restaurant which overlooks the golf course.
In the golf shop we stock a wide range of quality, top brand equipment and accessories at very competitive prices - well worth a visit!
Opening Times
The staff at Broome Manor Golf Complex take enormous pride in ensuring your visit is both memorable and enjoyable. You'll be assured of a warm welcome, high quality golf course and great clubhouse facilities.
S = SUMMER – APR - OCT

W = WINTER – NOV - MAR


WEEKDAYS


WEEKENDS

COMPLEX

S 7:15am – 10:00pm

W 7:45am – 10:00pm

S 5:45am – 9:00pm

W 7:45am – 6:00pm

COURSE

S 7:30am – 9:30pm

W 8:00am – 5:00pm

S 6:00am – 8:30pm

W 8:00am – 5:00pm

DRIVING RANGE

S 8:00am – 9:45pm

W 8:00am – 9:45pm

S 6:00am – 8:30pm

W 8:00am – 5:30pm

PHONE/ONLINE BOOKINGS

8:30am – 9:30pm

8:30am – 5:30pm

GYM

S 7:30am – 9:30pm

W 8:00am – 9:30pm

S 6:00am – 8:30pm

W 8:00am – 5:50pm

AMERICAN GOLF

S 8:00am – 10:00pm

W 8:00am – 10:00pm

S 8:00am – 8:00pm

W 8:00am – 6:00pm

CAFE

S 8:00am – 9:30pm

W 8:00am – 5:00pm

S 6:00am – 9:00pm

W 8:00am – 5:00pm
About Twigmarket Ltd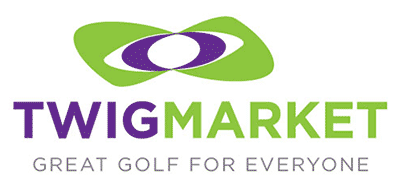 Twigmarket Ltd was formed in 1990 by the Sturgess family to acquire Lime Trees Park Golf Club, a 9 hole public golf course and driving range, held on a long lease from London Borough of Ealing. The leases on Broome Manor Golf Club and it's sister course Highworth Golf Complex were acquired from Swindon Borough Council in Nov 2014.  
Since 1992 Twigmarket has owned Trent Park Golf Club, North London's busiest Public Course and Driving Range, held on a 125 year lease from London Borough of Enfield.
The Company has a long established reputation in the Golf Industry as managers of Local Authority owned golf and leisure facilities with a 26 year record of unbroken profitability.