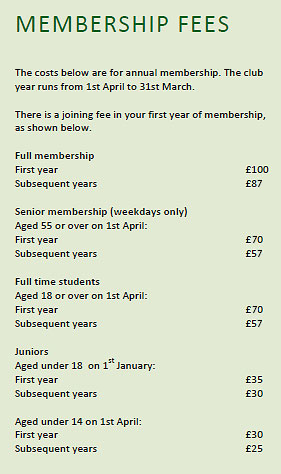 Broome Manor Golf Club (BMGC) is the Golf Members section at the Complex which has priviliged weekend booking times over the Course and runs many competitions throughout the year for all abilities and all sections. One of the most popular and competitive Clubs in Wiltshire and regularly County Champions the Club is wildly popular with one of the largest Mens, Ladies and Junior Memberships in the South West. The club also plays friendly matches for all handicap levels against other golf clubs in Wiltshire, both home and away.
We are fully affiliated to the English and Wiltshire County Golf Union, the English Ladies Golf Association and the Wiltshire Ladies Golf Union. This means that once you become a member of Broome Manor Golf Club you'd be eligible to play on other golf courses in Great Britain, as long as you have a handicap. If you don't have a handicap we can arrange for club members to play with you to sign your score card, 3 score cards are required to calculate your handicap.
BMGC also host a range of social events, including new members evenings to introduce you to the club. So whether you're a novice or an experienced golfer, we look forward to welcoming you. Please download the Application Form below and if you have any questions please contact Kay Hall at secretary@bmgc.co.uk or call 07745 570555.
All passports do not enable you to play in any competitions/obtain a handicap. For this you shall need to become a member of Broome Manor Golf Club.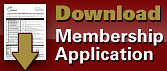 WHAT YOUR MEMBERSHIP INCLUDES:
• Free entry to many competitions
• Prizes for winners
• New members evenings
• Mens, ladies, seniors and junior sections
• Social events
• Affiliation to English Golf Unions
• An official handicap• County card (for a small fee)
• Informative club diary
• Friendly matches
• Discount on food and drinks
• Pre-booked tee times for major Competitions
All prices quoted exclude green fees which are payable to Twigmarket Ltd, who from November 1st 2014 took over the operation of the Golf Complexes at Broome Manor and Highworth from Swindon BC.. For more information on green fees please visit the Book a Tee Time page on this website.
Joining Broome Manor Golf Club is now easier than ever before as membership fees can be paid by Cheque, Cash or Bank transfer.
If you'd like to join online today please complete the below web form and transfer your membership fee by bank transfer to:
Bank: HSBC
Sort Code: 40-47-16
Account Number: 41421115
Reference: Your Surname
Account Name: Broome Manor Golf Club (BMGC)